Energy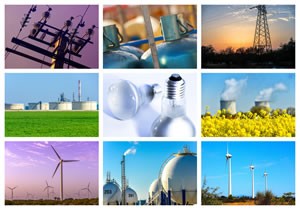 PartWorks helps energy companies shorten both development and retooling timelines with rapid design and sourcing of custom metal and plastic parts. With our support, your engineers can reduce time-to-market and gain agility – while keeping costs in check.
For prototyping, whether you have a part you want reproduce, redesign, or design from scratch, our 3D scanning, reverse engineering and 3D CAD design services will help you model the specifications of the parts you need. We can work with you to explore the 3D print production parts like fuel nozzles and submersible pumps as energy exploration moves into more extreme environments like ultra deep-water or the Arctic.
For sourcing your more conventional tooling, MRO and spare parts, we have relationships with leading U.S. plastic and metal manufacturers in every major category: including 3D printing, CNC machining, plastic injection molding, investment casting, plastic and metal extrusion, metal stamping, and precision sheet metal and fabrication in all media. We serve as your industrial concierge, using our extensive network, supported by our cloud-based sourcing platform, to make it ourselves or find you the right manufacturing partner.
Project Examples
From designing new machine components to 3D scanning and reproducing critical replacement parts no longer in production, PartWorks can help improve the profitability of your upstream assets. If the part you need is too large to 3D print, we can help you with traditional metal stamping and fabrication.
We'd love to help accelerate your time-to-market and lower your costs for the design and sourcing of your most critical parts. Contact us today to discuss your needs or request a quote.