Digital Manufacturing Delivers Improved Product Design, Durability
and Scalability with 3D Modeling, 3D Printing and 3D Laser Scanning
Atlanta, GA – June 27, 2016 – PartWorks, a rapid digital manufacturer of low volume metal, plastic and wood parts, is helping inventors design, prototype and manufacture their products, successfully bringing their ideas to life. Inventors such as Joe and Mollie Herzberger of Wicked Wakesurf Designs are benefiting from PartWorks' capabilities in 3D modeling and design using Solidworks®, 3D Laser Scanning using Faro® scanners, and manufacturing of metal and plastic parts. By relying on PartWorks for production, entrepreneurs can focus on growing sales and expanding their business.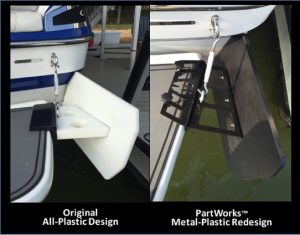 A family-owned and operated company born out of a passion for wakesurfing, Wicked Wakesurf Designs sells aftermarket boat paddles that create huge, perfectly-formed waves without the expense of buying a new boat. By collaborating with PartWorks, Wicked Wakesurf dramatically redesigned and improved their product, converting an all-HDPE plastic product to a smart combination of metal and plastic. The redesigned product is easier to install, more durable and more stylish. Wicked Wakesurf also outsourced the manufacturing, packing and shipping of their products to PartWorks so they could focus on marketing and sales without fear of meeting rapidly growing demand.
"PartWorks' invaluable design and production expertise has resulted in product improvements and scalability of operations that will drive the growth of our business beyond our wildest dreams," said Joe Herzberger, founder of Wicked Wakesurf Designs.
Wicked Wakesurf was challenged by the fact that each boat make, model and year can have a different transom profile the paddle must hug. By leveraging Partworks' 3D laser scanning capabilities featuring Faro® scanners to replace the process of manually cutting templates, Wicked Wakesurf can create custom fitting paddles more quickly, expanding the size of their addressable target market. Their new website will be live by the end of July. To order the model designed for your boat, in the meantime, email Wicked Wakesurf Custom Orders.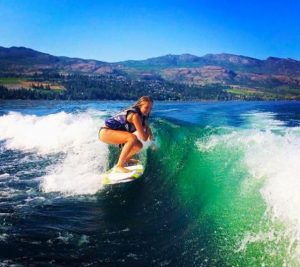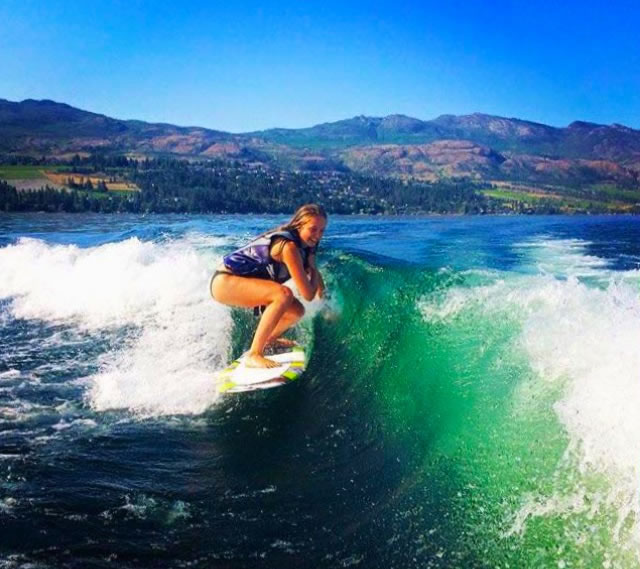 PartWorks services for Wicked Wakesurf also include packing and drop shipping the product — with all hardware and installation instructions — in low volume on a flexible per-box basis. PartWorks even updates consignment inventory and shipping status for billing and tracking purposes.
"We enjoy teaming with passionate inventors with great ideas and products like Wicked Wakesurf to take manufacturing off their shoulders so they can focus on growing their business," said Scott Geller, CEO of PartWorks.
PartWorks serves customers in industries ranging from aerospace, automotive and energy to industrial and medical. The company has developed relationships with leading U.S. plastic metal and wood manufacturers in virtually every category: including 3D printing, CNC machining, plastic injection molding, investment casting, plastic and metal extrusion, metal stamping, woodworking and precision sheet metal and fabrication.
About PartWorks
PartWorks, LLC is a one-stop digital manufacturing service, from design through production of low volume metal plastic and wood parts and tooling. Whether starting from scratch or reverse engineering an existing product, our Industrial Concierge™ service integrates 3D scanning, 3D modeling, design & reverse engineering, prototyping and manufacturing. We combine innovative technology and deep manufacturing expertise with production capabilities in 3D Printing, CNC Machining, Injection Molding, and Metal Fabrication. As a spinout of Phoenix Stamping Group, we have the knowledge and experience to help you design, redesign and produce virtually any tool, fixture or part. Learn more at www.partworks.com.
Media Contact
Scott Geller
470.231.PART