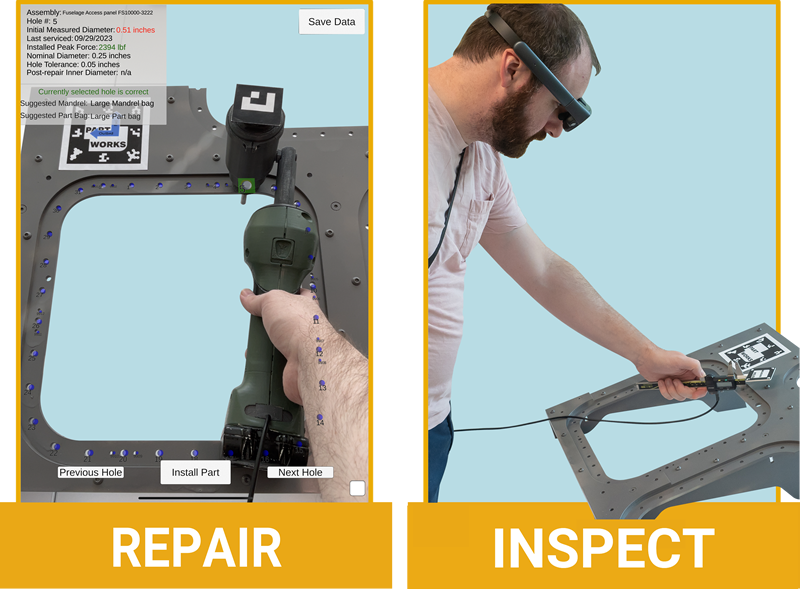 Augmented Reality Software (Patent Pending)
Eliminate Operator Error
Documents Work for Verification and Training
AI Hole Recognition
3D Models Optional
Designed to work with AR goggles such as Apple Vision Pro, Microsoft HoloLens, and Magic Leap 2
31ST ICAF Symposium – Delft, 26-29 June 2023
Dr. Matthew Kokaly, Mr. Jude Restis, PartWorks, USA
New corroded fastener hole repair technique designed to meet airworthiness requirement faster and less costly
Digital image correlation (DIC) verifies suitable ERS field
AR used to record hole location for QA ease and documentation
New adhesive improves ability of rivetless nut plate to resist torque and pushout
A New Era of Cold Expansion for Aircraft Production and Repair
Cold Expansion of fastener holes has been a staple of aircraft life extension programs for more than 50 years. Not much has changed in cold expansion processes, tooling or applications for decades, until now. Enter PartWorks, breathing new life, new thinking, new designs and new technology into the world of cold expansion. PartWorks has assembled a team of some of the world's most knowledgeable experts in the fields of cold expansion, airframe design, component design, qualification as well as structural repair and fatigue enhancement to bring the technology to a wider variety of aircraft repair and assembly problems.
Whether you're involved in repair or new production of military or commercial aircraft, PartWorks' patent-pending innovations in ultra thin-walled bushings and nutplates, handheld smart tools, and in situ life extension validation are designed to offer increased fleet readiness, reduced corrosion repair costs and data for validated life extension.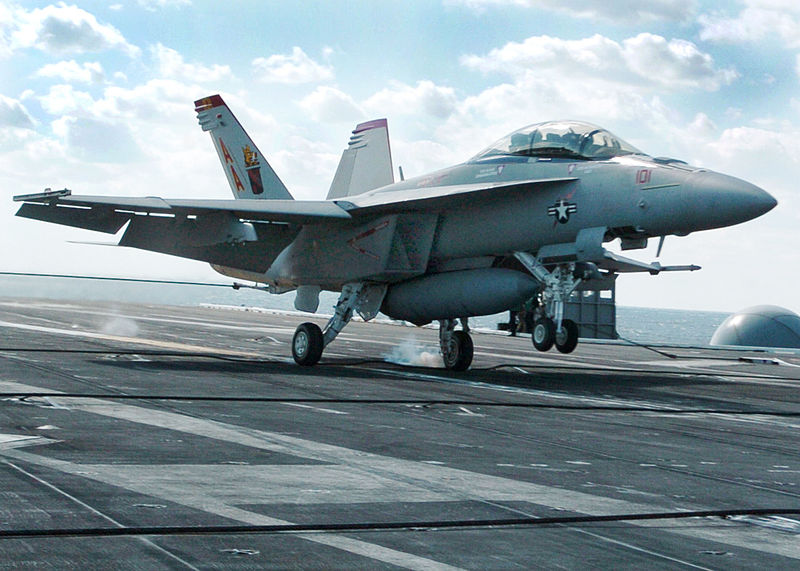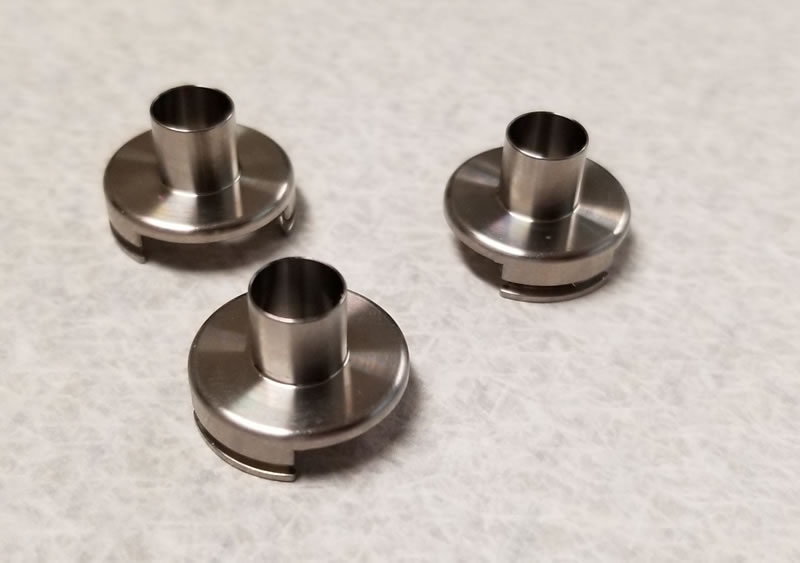 Explore the possibilities
Learn about Cold Expansion
Shortened corrosion hole repair time and 10x life extension dramatically improve aircraft availability with PartWorks patent-pending solutions including ultra thin-walled bushings and bushed rivetless nutplates.
Reduce corrosion repair costs
Fleets experience a transformative reduction in corrosion repair costs. PartWorks' patent-pending installation and process validation tooling standardize the labor component and inform the operator when the work is done correctly.
Validate life extension credit
Fleets can validate the cold expansion of the parent structure in situ. PartWorks' patent-pending system and integrated digital image correlation deliver process validation and justify life extension credit.
Watch how PartWorks solutions increase fleet readiness, reduce corrosion repair costs and validate life extension credits