Made in America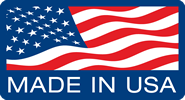 PartWorks embodies the American spirit of hard work, innovation and a "can do" attitude, and is committed to the Made in America movement. We will make every effort to source your parts within your budget and time requirements in our home state of Georgia, and in the U.S. At your request, we will match your requirements to the ideal manufacturer across our entire global network.
Integrity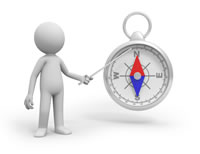 Simply put, PartWorks will do what we say, and say what we'll do. Earning your trust on your first order and every subsequent order is of the utmost importance to us.
Innovation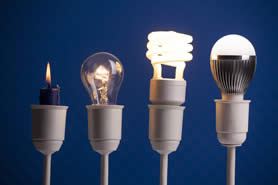 We will use the latest reliable technology and processes to design, reverse engineer and source your parts.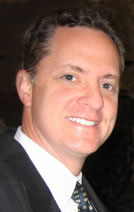 Scott Geller, CEO
Scott has been the Founder / CEO of three manufacturing technology startups prior to joining PartWorks.
2order was an innovator in the sales configuration market, powering the sales of market leaders like Bell Helicopter, Gulfstream Aerospace, Carrier, Morgan, and Dresser-Rand before being sold to a public company, now part of Oracle.
Mr. Geller was also the CEO of Invistics, an innovator in applying lean manufacturing techniques and software to high mix and process industries for companies like Bristol-Myers Squibb and CP Kelco;
He is the Founder of BSD, an ERP and Shop Floor Automation custom software developer and systems integrator working hand-in-hand for nearly a decade with dozens of make-to-order manufacturers of a wide range of products from outdoor furniture to high end boats to aftermarket auto parts to industrial pumps.
Scott earned a bachelor's degree in Economics from the University of Pennsylvania's Wharton School and a master's degree in Computer Science from UC San Diego.
He is very active in the community, and in 2000 was the Co-founder and first CEO of TechBridge a nonprofit that has helped hundreds of Atlanta nonprofits and thousands worldwide use technology to serve their missions more effectively.
Brandyn Chapman, Founder and Chairman
Brandyn is the Chairman of PartWorks and CEO of parent company Phoenix Stamping Group, a U.S. manufacturer of metal parts that has grown sales more than 5x over the past 10 years under his leadership. He joined the company in 2001 and has diversified sales by expanding into new markets like automotive aftermarket parts, while investing millions of dollars in capital improvements and cutting operating costs significantly by implementing lean manufacturing techniques.
He founded PartWorks with a vision of helping manufacturers make tools and manufacture parts more efficiently by taking advantage of 3D scanning and reverse engineering technology, as well as 3D CAD Design software and cloud-based sourcing platforms.
Mr. Chapman served proudly in the United States military for five years including a tour in the elite 75th Ranger Regiment;
Brandyn graduated from the U.S. Military Academy at West Point with a bachelor of science in Management, and earned a masters of business administration from Emory University.
Brandyn has been an active member of the Entrepreneur's Organization since 2006 and has served on the Boards of the National Association of Trailer Manufacturers and Junior Achievement.
Jim Blanchard, Advisor
Jim Blanchard is Chairman of the Jordan-Blanchard Capital, LLC advisory board and has served in this capacity since August 2011. Until retiring in 2006, he served as Chairman and CEO of Synovus Financial Corp, a more than $32 billion, multi-financial services company that provides a diverse set of products and services that touch people around the world. His tenure spanned the periods of greatest growth and prosperity in the company's history, which dates back to 1888. Jim has long been an outspoken advocate of servant leadership, and fostered a culture at Synovus that places special emphasis on balancing work with the rest of life.In 1999, Synovus was selected #1 on the list of "The 100 Best Companies to Work for" in America by FORTUNE magazine, and has been recognized in its Hall of Fame for consecutive appearances on the list since its inception in 1998. In 2005, Synovus was also named as one of "America's Most Admired Companies."
He also played an instrumental role in establishing Total System Services, Inc. (TSYS) in 1983, which now provides payments processing for more than 416 million cardholder accounts worldwide.
Mr. Blanchard served as a Director of BellSouth Corporation from 1994 until the company was acquired by AT&T in 2006 and then served as a Director of AT&T from 2006-2015.
Jim earned a bachelor's degree in business administration from The University of Georgia in 1963, and earned his law degree from The University of Georgia in 1965.
Gunby Garrard, Advisor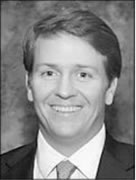 Gunby J. Garrard is the President of Jordan-Blanchard Capital, LLC. In 2003, Mr. Garrard established Jordan Capital to oversee a portfolio of privately managed investments, and in 2008, became a Managing Member of Jordan Capital AM, LLC. Prior to joining The Jordan Company in 2003, Mr. Garrard was employed by Total System Services, Inc. where he focused the majority of his efforts in their corporate strategy group.
Mr. Garrard serves on the Board of Directors for The Jordan Company, Phoenix Stamping Group, LLC, Vytron Corporation and Prime Technological Services, LLC. He is also an emeritus member of the University of Georgia Terry College of Business Alumni Advisory Board.
Mr. Garrard holds a BBA in International Business with a focus in Finance from the University of Georgia and an MBA from Emory University. He is also a graduate of Woodberry Forest School.
PartWorks is always looking for great people who are interested in being part of a company at the forefront of manufacturing innovation. If you are a 3D CAD whiz or have decades of experience sourcing metal and plastic parts, we'd love to see your resume.
PartWorks, LLC
6100 Emmanuel Dr., SW
Atlanta, GA 30336.
(470) 231-PART (7278)